Wednesday, May 31, 2017
Date Published: 05/31/2017
"A feel-good, heart-warming, tear-jerking love story."
The best sort of holiday read, recommended for fans of Jane Costello, Erica James, and Lucy James
"My dog didn't like men. Actually that was a lie – she didn't like the men I chose. The only ones who rocked her world had been my father (who was no longer with us), Ross (who was gay), and the butcher on the high street (for obvious reasons).
When Jenni Meadows has the opportunity to expand her dog-grooming business she takes it, and when a nice man appears on her horizon but fails to make any sparks fly, she decides she has enough on her plate with her business without adding a boyfriend into the mix.
Besides, Millie doesn't like him and when her dog doesn't like a man, Jenni knows all about it. So why does Millie take a very strange liking to the new vet, especially since he has a taciturn expression, wears a wedding ring, and wields a needle?
Under the Cherry Tree is a tale of love and hope, waggy tails, and cold noses.
His name was Rupert, and that should have told me all I needed to know. Not that I'm nameist or anything, but with a name like that there was no way he came from the council estate up the road; the other kids would have decimated him! And he wasn't a kid, not by a long stretch, not if that chest and those arms were any indication. He was tall too, like many rowers tend to be.
Rupert and I moved in entirely different circles, and I don't know what on earth possessed me to agree to go out on a date with him, though the three glasses of white wine I'd drunk may have had something to do with it. I was drinking for two, because Amber had just that morning found out she was pregnant, and that meant I had to drink her share. Oh, and don't forget that chest. It bulged and rippled and clung to his body like I wished I could. I only took my eyes off it long enough to make sure he didn't have two heads. The face above a set of extremely broad shoulders looked nice enough, so I didn't bother to check again.
But why the hell had I agreed to let him take me shooting? Who actually did something like that on a first date? Dinner, a drink, maybe a concert, ice-skating at a push – but definitely not clay pigeon shooting.
The only redeeming thing was that he told me I could bring Millie. And did I mention his chest? If that's what rowing did for a man, I made a vow to meet more rowers (if this one didn't pan out).
Rupert the Rower. I should have realised, even without the accent, that he was way out of my league. He was an ex-Kings student (private school – very private, because mummy and daddy had to have a great deal of money to send their children there, and he was the youngest of three boys).
Then there was the house, or should I say, mansion. As I trundled up the gravelled drive in my little Micra, Millie panting on the passenger seat, I was under the impression this was where the shooting meet was taking place, not that Rupert actually lived there.
I pulled my ten-year-old car into a space between a brand-new Range Rover and a top-of-the-range Jag, and clambered out. Hollington Hall. Nice. I wondered if they did wedding receptions. Not that I had any plans on getting married any time soon (had to find the right guy first), but it was something to consider for the dim and distant future. At least I wasn't like some of my friends who had picked the dress, the shoes, and the bridesmaids' outfits, all before their sixteenth birthdays! I was merely mildly interested.
Surprisingly, for a hotel, the front door was firmly closed.
After unclipping Millie from her harness, I carried her up the steps and placed her gently on the ground between a pair of tall columns, and tried to turn the door handle. Locked.
There didn't appear to be a bell, but there was a huge knocker in the shape of a lion's head, so I banged it a couple of times and waited until it was opened by an elderly woman in a pinny. She frowned at me.
'I'm here for the shooting,' I said.
She gave me a blank stare.
'With some guy called Rupert? Sorry, I don't know his last name.' Perhaps I hadn't got the right place either, because the large hallway behind her looked nothing like a hotel reception area. It lacked a front desk, for starters. A sleepy spaniel lifted its head and blinked, but made no move to get up. It was probably so used to guests that another one, even one with a dog, was nothing to get excited about.
'Master Rupert,' the woman said, issuing me with a stony stare.
'His name is Master Rupert Hollington.'
'I thought Hollington was the name of this place?'
'It is.' She opened the grand door a little wider, and moved to the side with a sigh. 'I'll let him know he has a guest.'
I stepped into the hall, my eyes on stalks. Rupert Hollington of Hollington Hall. Rupert the Rower, who'd gone to Kings and had a plummy accent, and who thought taking a girl clay pigeon shooting on a first date was a good idea.
I wanted the highly polished, black-and-white tiled floor to open up and swallow me.
The maid/servant/housekeeper (I had no idea what to call her – she might be his long-suffering nanny for all I knew) stalked down the hall and disappeared through a door at the far end, leaving me to stare up at the sweeping staircase with my mouth open. The place was huge!
'Jessie, how lovely you could make it.' Rupert strode up to me, both hands outstretched, and moved in for a double cheek peck.
'Jenni,' I corrected him, mortified.
'Jenni it is then, though I could have sworn you told me your name was Jessie.'
'It was noisy in the pub,' I said, trying to make him feel better, though to be fair, he didn't seem in the least bit fazed that he'd got my name wrong.
Never mind, it was an easy mistake to make.
'I see you've brought your dog,' he said. 'Does it retrieve?'
I glanced down at Millie, with her white fluffy fur and pink diamante collar. 'Not even a stick,' I admitted, wondering why he thought a West Highland Terrier would double up as a retriever. Now if he'd asked about her ability to dig holes…
Rupert looked a little put out, but recovered quickly. 'No bother. Just don't let it off the lead, or it might interfere with the real dogs.'
Was he calling my dog fake? Huh! She was as doggy as any other canine.
I had a feeling this date wasn't going to go as well as I'd hoped, especially when he asked, 'Are your wellies in the car?'
Wellies? What wellies? Oh dear; I hadn't thought to dress for mud, assuming my leather boots and chunky jacket would be outdoorsy enough. Clearly not. When I took the time to really look at him, I realised he was wearing a Barbour jacket and a pair of green Wellington boots. Both the jacket and the wellies were liberally spattered with mud.
'Is the shoot in a field?' I asked, pleased to be able to display some shooting terminology.
He gave me an odd look. 'Where else would it be?'
Maybe I should have done a bit more research on Google. 'I've never handled a gun before,' I admitted. 'The only thing I know about it, is that you call "pull" and then do your best to hit the thingy.'
I was unprepared for his sudden burst of laughter. 'Oh, my dear girl, you're priceless!'
'Eh?' So what if I didn't know the correct term for those flying disk things? I'd already confessed I knew nothing about shooting.'
'We're shooting pheasant,' he said, taking my arm and guiding me towards the door he had appeared from.
I pulled back. 'Wait. What? As in real, live birds?'
'You don't have to touch them,' he said, giving my arm a tug.
It wasn't the touching which bothered me – it was the killing itself. Millie, close by my side, gave a small grumble in the back of her throat, half warning, half concern, and nudged my leg with her nose. I bent to pat her, using the movement as an excuse to shake off his hand.
'Is it friendly?' he asked, leaning forward and holding out his fingers for her to sniff.
Millie drew back behind my legs.
'She,' I emphasised the word, 'is perfectly friendly.' And Millie promptly made me into a liar by emitting a low growl.
I tugged at her lead in annoyance, vowing to give her a good telling off later. Not that it would do any good; if a dog had to be admonished for bad behaviour, the ticking off had to take place immediately after the event, else the dog would have no idea why its owner was cross.
'I don't think shooting is for me,' I said, and turned to leave. Even if Rupert suggested doing something else instead, I wasn't sure he was my kind of guy.
Millie simply confirmed my thoughts when I glanced down at her.
She was weeing on his wellies.
Lilac spends all her time writing, or reading, or thinking about writing or reading, often to the detriment of her day job, her family, and the housework. She apologises to her employer and her loved ones, but the house will simply have to deal with it!
She calls Worcester home, though she would prefer to call somewhere hot and sunny home, somewhere with a beach and cocktails and endless opportunities for snoozing in the sun…
When she isn't hunched over a computer or dreaming about foreign shores, she enjoys creating strange, inedible dishes in the kitchen, accusing her daughter of stealing (sorry – "borrowing") her clothes, and fighting with her husband over whose turn it is to empty the dishwasher.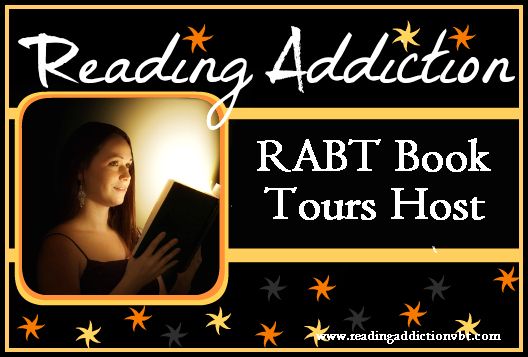 Tuesday, May 30, 2017
Brewer Ross has given up on love…until he meets a woman who turns his life—and brewery—upside down.
LIGHTSTRUCK
The Brewing Passion Series #2
Liz Crowe
Brewer Ross has given up on love…until he meets a woman who turns his life—and brewery—upside down.

Ross Hoffman held the potential for a perfect life in his hands—a life with Evelyn, the only woman he'd ever allowed himself to love, their baby and…her husband, Austin Fitzgerald, who also happened to be his best friend. But the challenge of trying to make a threesome into something acceptable—let alone the thought of actually sharing Evelyn with anyone—forces him to bolt. Determined to put all thoughts of their relationship behind him, Ross jumps headfirst into a new brewery job in Colorado, and back into the sort of sexual decadence that he hopes will distract him from his misery.

When he agrees to assist Austin through a spate of brewery mishaps, he lays eyes on his true fate—in the form of the petite, mysterious and exotic Elisa Nagel. Hired as assistant brewer, Elisa is absolutely everything he believes he doesn't want in a woman. But he's drawn to her in ways he can't explain, and he can't help but fall hard, fast and deep, which places him square in the middle of her horrific, until now secret backstory.

Ross is determined that his love will conquer and overcome the horrors of Elisa's past, allowing her to trust him with the only thing he desires—her heart.

Reader Advisory: This book contains a scene with attempted rape and violence, as well as a brief scene alluding to person being drugged and raped.
She'd parked in front of the building where Ross, apparently, had a set of rooms at the top of a single flight of wooden steps. She stared up them, contemplating how drastically she wanted her life to change, and the fact that if she walked up those steps, it most definitely would.
She went up fast, not giving herself a chance to turn and run away. But when she raised her fist to knock, she hesitated. The voice was screaming at her now, blocking out the sound of the rain. She put the bags down and slammed her hands over her ears, crouching for a few seconds, willing it silent. Finally, her mind cleared, and she stood. Taking a deep breath, she raised her fist and banged hard on the door. "Hoffman! Open up!"
By the time he finally did open the door, she was soaked all the way to the skin but she felt energized—reborn. Slick and wet and eager in ways that confused her. Even the line of stubborn between Ross' eyes didn't deter her. She smiled, held out her arms and yelled, "Can I come in? It's a tad damp out here."
He stood inside the door, arms crossed over his bare chest. She stared at his pecs, at the thick black hop vine tattoo that matched hers, at his visible ab muscles. "Eyes up here, please, ma'am," he said. "I'm not a piece of meat, you know."
She held up the bags of food. "Do you have a microwave?"
He nodded, but didn't move, continuing to block her way in. She dropped her arms, letting the rain pelt her, sensing his gaze taking her in from her dripping hair to her wet shoes. "You are a crazy bitch," he said, conversationally, as if she weren't standing right there, getting pelted in the rain while he remained dry less than a foot from her. "I'm not positive I want any part of you."
She blinked, then forced herself forward and into his arms, dropping the bags as she wrapped herself around him. "That's okay. I want us enough to make up for your lack of enthusiasm."
He yelped. "Shit, you're—"
"Yes, wet to the skin. I know. We seem to be like this a lot, don't we? Now, shut up and kiss me before I—oh"
He did just that, transporting her to what she'd come to think of as her only happy place—in his arms, with his mouth on hers, his tongue breeching her lips, forcing her to give in to him. She wrapped her arms around his neck and let him drag her inside. He picked her up, soaking clothes and all, continuing to kiss her all the way to the bedroom at the back of the mini-apartment.
He was gentle and tender as he undressed her, kissing every inch of skin he revealed, teasing her at the back of her neck and along her bare shoulders with his lips and teeth. He turned her this way and that, taking her all in, running his long fingers down her torso, cupping her breasts, licking each of her nipples, giving extra care to the still deformed one all the while muttering to himself in German.
He seemed especially fascinated with her piercings. He kissed her nose, her eyebrow, sucked the tiny ball in her lip into his mouth for a few seconds, rolled his tongue against the metal she'd placed there.
The line of balls in her ear cartilage got special attention. Each one of them touched with his fingertip, and his tongue.
Elle stood, eyes closed, letting him do what he wanted and loving it, loving him, if she were honest with herself. He ran his hands down her hips, around to her ass, across the evil puckered skin where she'd been burned. He was on knees now, his lips pressed to her stomach, then lower as his hands slid down the outside of both legs. His touch tickled, taunted, made her breathe fast as she tried to relax.
With shaking hands, she untied the leather string holding his hair back and slid her fingers into its silky depths, grazing his scalp with her short fingernails. He looked up at her. His eyes were bright with emotion. "You all right?" he whispered. "This is okay?"
"It's very much okay. Please…more?"
Now Available for Pre-Order
CONDITIONED
Brewing Passions Book Three
Amazon best-selling author, mom of three, Realtor, beer blogger, brewery marketing expert, and soccer fan, Liz Crowe is a Kentucky native and graduate of the University of Louisville currently living in Ann Arbor. She has decades of experience in sales and fund raising, plus an eight-year stint as a three-continent, ex-pat trailing spouse.
Her early forays into the publishing world led to a groundbreaking fiction subgenre, "Romance: Worth the Risk," which has gained thousands of fans and followers interested less in the "HEA" and more in the "WHA" ("What Happens After?").
With stories set in the not-so-common worlds of breweries, on the soccer pitch, in successful real estate offices and at times in exotic locales like Istanbul, Turkey, her books are unique and told with a fresh voice. The Liz Crowe backlist has something for any reader seeking complex storylines with humor and complete casts of characters that will delight, frustrate and linger in the imagination long after the book is finished.
Don't ever ask her for anything "like a Budweiser" or risk bodily injury.
Date Published:

January 20, 2017
The Windless Echo is a collection of stories that delve into the minds and feelings of characters as they struggle to resolve, understand, and uncover the realities of their experiences.
Joy and emptiness, rest and effort, meaning and madness - these and other themes weave their way into the tales and the problems these characters seek to unravel.
Contents: 18 Short stories, 178 6''x9'' pages, ~62k words.
Preview on Amazon contains the first story, "The Ashen Heart", and 3/4 of the second, "The Woodchopper's Son".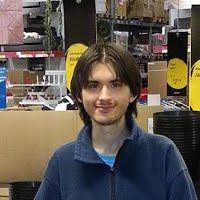 Oliver Kaufman is an author and the founder of theworldwithin.org, a website dedicated to self-awareness, self-healing, growth, and the exploration of one's own inner, conscious world. He currently lives in Redmond, Washington, in the US.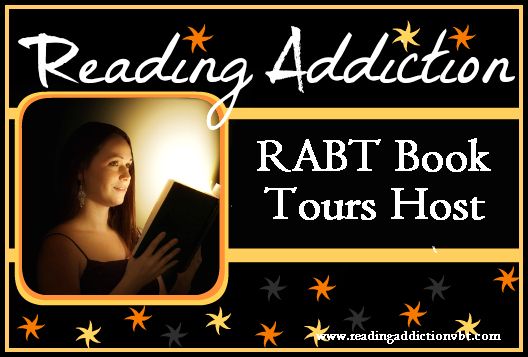 Junk
Komal Kant
Publication date: June 27th 2017
Genres: Adult, Contemporary, Romance
At twenty-five, I met both my mortal enemy and my one true love.


The problem? They ended up being the same person.




My first encounter with Wade Welsecky and his swoon-inducing, chiseled torso was a disaster of epic proportions. After giving him an accidental strip show in a coffee shop and him stealing my Gucci blouse, I became determined to run that cocky jerk over.




That was the thing about Wade—even though he pushed all my buttons, I so badly wanted him to undo them too.




Our second encounter was even worse. This time, I really did try to run him over…




…but ended up running right into a tree.




Now I'm stuck in Middle-of-Nowhere, Wisconsin with only one person in town who can help with my car troubles. That's right. My mortal enemy, Wade Welsecky.




But with Wade as swelteringly hot as the Midwest summer, getting tangled in his sheets is quickly becoming a temptation too hard to resist. And I have a feeling I'm about to uncover a side of him that is so much more than just the sexy junk yard owner—a side the rest of the world seemingly already knows.




If I don't run him over first…
Author Bio:




Komal Kant is the international bestselling author of BENEATH HIM. She writes books about falling in love, books that make you laugh in awkward locales, and that one book where you bawled so hard that you loved and hated her equally.




Her days are filled with imaginary characters who speak to her in hushed tones before stealing her lunch money, a husband who accepts all her weird writer quirks, and a criminal mastermind Shih Tzu and lapdog American Bully—he's the muscle.




Find her latest release THE JERK NEXT DOOR on Amazon. It's a book about an irritating, Aussie neighbor, and features a cast of characters that are cracked.



Monday, May 29, 2017
Date Published:

29th May 2017
Film student Ella Summers can't believe her luck when she is selected to work on the set of the most anticipated film release of the year—STARSHINE. For the next four weeks, she'll be in the studio with heart-throb and leading man Alex Denton, and his co-star—and recent ex—the stunning Amy Strickland.
But her first day on set has her questioning the true character of the enigmatic and sexy Alex. The charming celebrity she's adored on screen disappears before her very eyes—if indeed he ever really existed.
Off-camera arguments between Alex and Amy become difficult to ignore, and when Ella uncovers layers of deceit and closely guarded secrets between them, she becomes involved in a battle that has far-reaching implications.
With the paparazzi hounding her every move for the most sensational story they can get, Ella becomes deeply embroiled in Alex's life. Can she break down his seemingly impenetrable walls, or will he remain the arrogant ass she first met?
STARSHINE is set in London, England. Beware though—Alex Denton has a crude mouth, and an equally wicked smile.
The silence was suddenly broken by the thud of distant music and the roar of a car engine. I glared at the car as it sped along the road toward the bus-stop, and inwardly cursed the idiot behind the wheel.
My glare turned into a worried frown when the silver car slowed down and stopped at the bus-stop. The dark tinted passenger window slowly hummed down, and the thud of music turned into a deafening roar.
The driver of the car was revealed—Alex Denton.
He raised his eyebrows, before lowering his gaze and taking in the sight of my dress clinging to my legs. I was glad I had a cardigan on, no matter that it looked like a wet sack now. At least he couldn't see my bright pink bra, one that would be very visible underneath a practically transparent wet dress.
Alex licked his bottom lip as he stared at my legs, and I realised that the relief I had felt that he couldn't see my bra due to my cardigan, had been misplaced. The modest woollen covering wasn't long enough to cover my lower half. My matching pink pants would be very visible and I suspected that they were what Alex Denton was looking at.
"You're wet!" he shouted above the relentless thudding of the music.
"You noticed!" I yelled back, wondering why he hadn't turned the music down if he wanted to talk. I toyed with the idea of whether to accept a lift or not if he offered me one. The thought of being trapped with him in a car had always been a dream of mine, but after everything else that had happened today, I didn't know whether I had the strength to spend even one more second in his scintillating company. But I was tired and I wanted to get home as quickly as possible. The thought of racing through London in his very expensive sports car, or trudging through traffic on a crammed public bus for a good thirty minutes made my mind up. I'd accept the lift if he offered. If he was sarcastic with me, I could just ignore him. Maybe he'd even mellow a little and I'd get to see what he was really like when he wasn't in the same room as Amy.
He slowly lifted his hand, curling his finger to beckon me toward the car.
I took one step forward, stopping abruptly as he held his hand up in a halt position. Now what was he doing?
"You really are very wet!" he said before reaching forward and flicking a small silver switch on the central console. The music died, leaving the sound of the engine idling.
"No shit, Einstein. It has just poured down," I said, my voice edged with sarcasm.
His jaw tightened at my response, and his eyes drifted down my body again.
"Hot pink?" he said, although it sounded more like a question.
I knew exactly what he was referring to. My cheeks heated as I pulled at the front of my cardigan, but it was no use. It wouldn't stretch to cover my lower body. Knowing there was nothing I could do about my see-through dress, I gritted my teeth and offered Alex a stony stare. One that dared him to continue with his next response.
"I like it," he said. "Not as slutty at red."
My body tensed. My nostrils flared as more heat flushed my face. Did he just refer to me as being slutty?
He smiled before pulling a sudden poker face. I was so wrapped up in thinking of a response to his somewhat undisguised insult that I didn't see the bus approach.
"Shit," I murmured, as it rumbled past Alex's car. The next bus wasn't due for another hour.
Alex watched the bus as it disappeared down the road and then turned to face me.
"See you tomorrow, Work Experience Girl."
He grinned and winked at me as the car window hummed shut. The loud music started again and the engine revved several times before he sped off in the same direction as the bus.
Growing up, Melody Winter showed a natural ability in art, a head for maths, and a tendency to write far too long English essays. Difficult to place in the world when she graduated, she pursued a career in teaching, but eventually ended up working in finance. Melody is convinced that the methodical time she spends working with numbers fuels her desire to drift into dream worlds and write about the illusory characters in her head.
Melody lives in North Yorkshire, England, with her husband and two teenage sons. When not dealing with football, rugby, and a whole plethora of 'boy' activities, she will be found scribbling notes for her stories, or listening to 80's music on her IPod.
Melody has a tendency to fall head-over-heels in love with her main characters, even when they frustrate her and refuse to act the way she wants them to. She is a romance writer at heart and loves reading and writing about anything mythological or magical, as well as exploring the gritty side of love affairs and the complexities of being in love.
SACHAEL DREAMS was her debut novel, (REUTS Publications, USA) and the first in the New Adult Romantic Fantasy series—the 'Mine Series'. The second book in the series, SACHAEL DESIRES', was released in November 2015, and the remaining books in the series, SACHAEL DELUSIONS, and, SACHAEL DESTINY, are due to be released in the near future.
Melody has also self-published two books, INIQUITY, the first book in a Dark New Adult Romantic Fantasy series— 'The Ascent' (The second book in the series, ADVERSITY, is due for release later this year.) and STARSHINE, Melody's first contemporary romance, released 29th May 2017.
Starshine is exclusive to Amazon and part of KU